Being the holiday season, we wanted to create an article that offers many conversational points and also to be on the lighter side. We will examine the numbers behind self storage units in North America, and discuss why self storage is so popular among consumers and real-estate investors alike. Let's get started.
If you live in North America, the chances are good that you have a self storage unit – or you know someone who does! The self storage industry is up almost 75% from 1995. It's now estimated that around 1 in 11 households have their own self storage unit. And this number is continuing to grow.
Self storage units in the U.S. versus other countries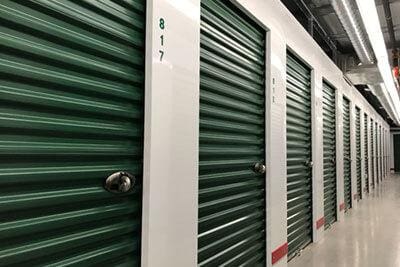 When it comes to sheer numbers, the U.S is at the top of the heap when it comes to self storage facilities.
It's been estimated that America has over 52,000 self-storage facilities, combining for a whopping 2.3 billion square feet of storage. These facilities aren't empty, either. The average occupancy rate exceeds 80% in most regions of the country, leading to total revenues of over $25 billion USD per year.
But while America is still the reigning champ, other countries are beginning to feel the effects of the self storage "boom" that's been taking place in America over the last decade or two.
Canada now has over 3,000 storage facilities, according to veterans of the Canadian Self Storage Association. Considering that Canada only has about a tenth of the population of America, these are very impressive numbers, indeed! The overall market cap is now around $648 million CAD , and forecasted to continue climbing!
Australia has been experiencing a huge boom in self storage. The industry is expected to reach a market cap of $1.1B AUD, with further growth anticipated in the future.
The United Kingdom is estimated to have around 1,400 total self storage units, and the industry is valued at around £540 million – around $720 million USD.
Though the U.S is still far-and-away the largest market for self storage, other countries are doing their best to keep up. And because self storage units are a fantastic real-estate asset, investors all around the world are taking notice.
Self storage units – a great real estate asset (that's nearly recession-proof)
Despite the fact that it's not fancy or flashy, self storage units are a top-performing real-estate asset. They have become extremely popular as investments in both the US and Canada.
One of the primary reasons that self storage is a great investment is that it requires a low initial capital outlay. The cost of building a self storage facility is very low, compared to other real estate investments such as malls, offices, and apartments. There is also little upkeep required, beyond simply maintaining the facilities, cleaning regularly, and servicing HVAC systems, for heated/cooled units.
In addition, a self storage facility occupancy turnover does not incur many costs. Storage units don't have to be repainted (often), have their plumbing redone, or have fixtures repaired or updated. The running costs are so low that Forbes has estimated "break-even" for self storage units at around 45% occupancy. Which is an order of magnitude below other real estate sectors.
Because baby boomers are now retiring – and downsizing from large homes – and millennials are tending to select smaller apartments and homes, it seems that key demographic drivers for self storage units around the world will remain strong for quite a few years to come.
Self storage units are also somewhat recession-proof. While apartments, offices, and homes are often devastated by recessions, self storage units maintain a strong ability to keep customers. Even during the aftermath of the 2008 financial crisis, rental rates only budged by a few percentage points.
Whether you're interested in building your own facility in North America, or investing in highly-performing self-storage REITs, there is ample opportunity to benefit from smart investments in the self storage industry.
The economic impact of the self storage unit industry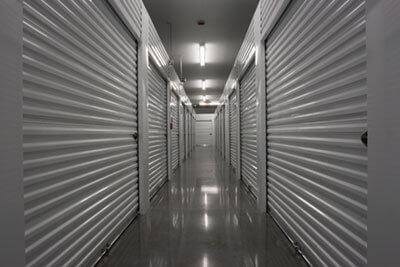 The self storage unit industry isn't just a vehicle for profit – it's responsible for driving quite a bit of economic growth.
In the USA alone, it's been estimated that around 172,000 employees are employed in the management of self storage units, and in care, maintenance, and security-related tasks related to the industry.
The average facility employs around 3.5 full-time employees. This figure doesn't including contractors such as security professionals and cleaning/janitorial technicians. And as touched upon in our first section, the self-storage industry has a massive economic impact. It has a market cap of $25 billion in the USA alone.
Self storage units – convenient, simple, and a great investment!
We hope you've enjoyed this roundup of the storage industry in North America, and learned a bit more about why self storage is growing so quickly in Canada!
At StorageVille, we're proud to be part of such a strong, quickly-growing industry. If you need professional self storage facilities in Winnipeg, we're the best choice for you! With reasonable rates and a secure, temperature controlled storage unit facility, StorageVille offers the best service around. Contact us today to learn more.