Self-Storage Office Hours
Monday

9:00 am-6:00 pm
Tuesday

9:00 am-6:00 pm
Wednesday

9:00 am-6:00 pm
Thursday

9:00 am-6:00 pm
Friday

9:00 am-6:00 pm
Saturday

8:30 am-4:30 pm
Sunday

11:00 am-4:00 pm
Gate Access Hours – 6:00 am to 11:00 pm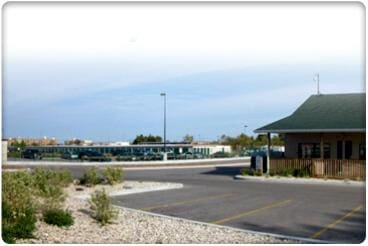 StorageVille understands your concern for practical accessibility, so for your convenience our daily hours are from 6 am until 11 pm. And there is no need to check in or sign in once you arrive on site. Come and go as you please.
If you require assistance, a representative is available Monday through Friday from 9 am until 6 pm, Saturdays 8:30 am until 4:30 pm, as well as Sundays and Holidays from 11 am until 4 pm.
Two accessible storage locations
We have two centrally located businesses in south Winnipeg. Visit us at 830 Waverley Street or at our newest location on the eastside of Winnipeg at 123 Reenders Drive.
Stop by and check out our clean, convenient, secure and accessible Winnipeg self storage facilities.
Barrier-free access to storage
Our site is barrier-free accessible and at StorageVille, we take the extra step to offer additional perks to help make your storing experience as straightforward and simple as possible.
There are only so many places that will give you their empty and not always clean boxes. So when you need moving supplies, check out our selection of packing accessories such as boxes, tape and other packing materials available for purchase.
If you are in the middle of a business transition, office renovation or a move and require a drop-off location for packages, StorageVille accepts deliveries on behalf of commercial customers. We also offer the convenience of free fax service in return.
Accessible storage payment options
Choose a convenient payment method; StorageVille accepts everything from Visa to MasterCard, American Express, Pre-Authorized Debit, Interac and Cash.
Safe and secure
Our units are individually alarmed and monitored, and you choose your own personalized passcode. Your individual code opens the gate and rearms your unit when you leave, which provides the protection of your valuable belongings. 
StorageVille is Winnipeg's self storage, space saving solution. Because sometimes, you just need more room!