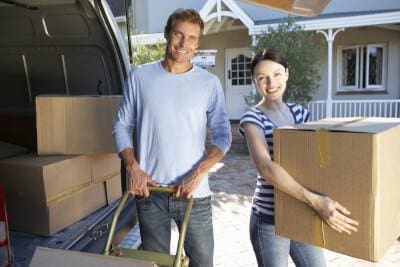 When it comes to finding more room for your prized possessions, there never seems to be enough space. StorageVille is the perfect place to accommodate your furniture and personal household items on a month to month basis for as long as you need. We even have self storage space for your outdoor toys that are taking up too much room in the off-season.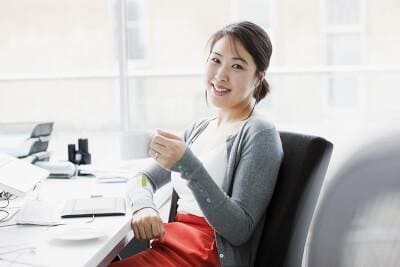 StorageVille offers small business storage solutions at an affordable rate. We can free up much needed space around your office by storing your inventory until you are ready to pick it up from one of our two convenient Winnipeg locations. We even offer temperature controlled storage for those delicate items and can accept package deliveries on your behalf.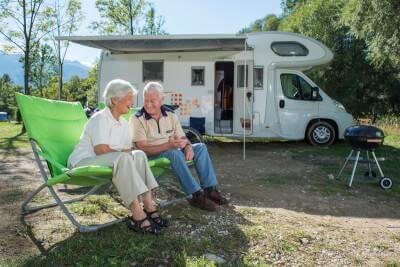 Consider storing your RV in a secure and safe facility with reserved parking. StorageVille is the ideal solution for when you need a place to store your RV during the off season. She gave you shelter through the summer months, and now you want to return the favor. All RV spots are reserved, no scramble parking which allows you a designated spot for your convenience.
Unfamiliar with self storage units? Read our blog for self storage tips!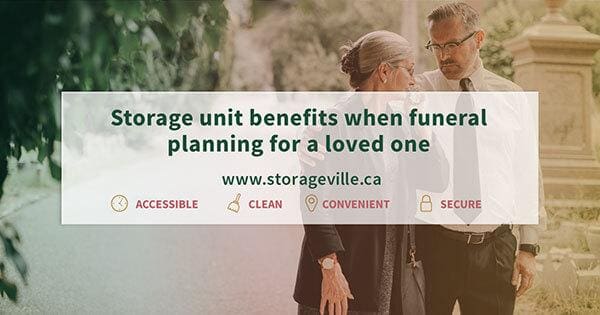 Storage unit benefits when funeral planning for a loved one
When a loved one is lost, the last thing on the mind of any grieving family member or friend is what to do with the belongings of the deceased. Funeral planning is never easy, but it's something which we'll all have to go through. When planning a funeral, you've got no choice but to learn…
Continue Reading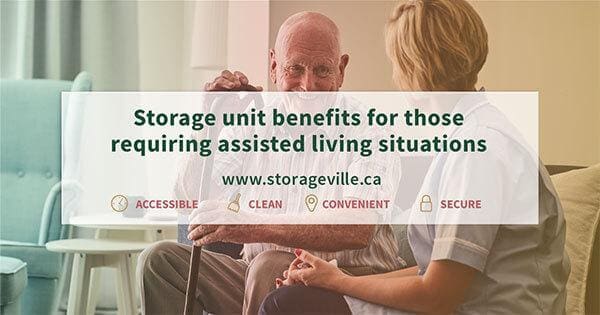 Storage unit benefits for those requiring assisted living situations
As your loved ones get older, health may start to deteriorate, and they won't be able to move around like when they were younger. Assisted living situations can make life easier, but there's likely to be some downsizing involved. Instead of throwing stuff away or donating it, you could store it in a storage unit.…
Continue Reading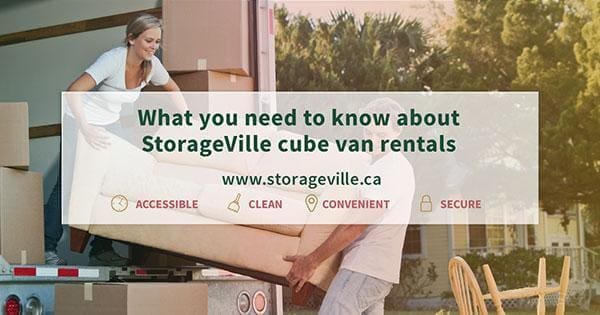 What you need to know about StorageVille cube van rentals
When you need to move, space, time, and money are of the essence. Renting a cube van can make the entire process much easier and less stressful for you and your loved ones. At StorageVille, we're happy to provide our customers with cube vans rentals. Our cube van rentals are equipped with roll-up rear doors…
Continue Reading
Self storage unit sizes available
150 Square Feet
1200 Cubic Feet
8 Feet High
Accommodates a two to three bedroom apartment or house with appliances
200 Square Feet
1600 Cubic Feet
8 Feet High
Contents of a three to four bedroom house with appliances
Sometimes all you need is more space!
Not sure what size of space you need? Try our self storage unit size estimator!
Two convenient self storage locations to serve you!
Are you looking for a self storage unit in Winnipeg?