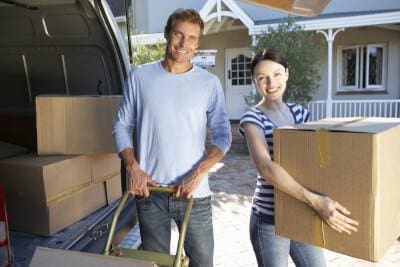 When it comes to finding more room for your prized possessions, there never seems to be enough space. StorageVille is the perfect place to accommodate your furniture and personal household items on a month to month basis for as long as you need. We even have self storage space for your outdoor toys that are taking up too much room in the off-season.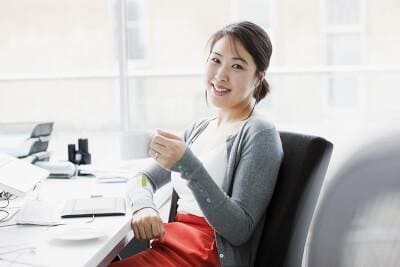 StorageVille offers small business storage solutions at an affordable rate. We can free up much needed space around your office by storing your inventory until you are ready to pick it up from one of our two convenient Winnipeg locations. We even offer temperature controlled storage for those delicate items and can accept package deliveries on your behalf.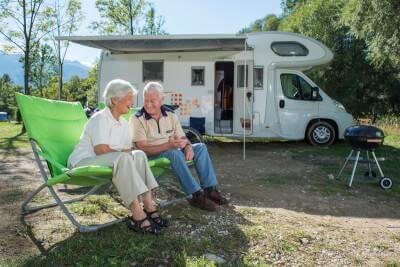 Consider storing your RV in a secure and safe facility with reserved parking. StorageVille is the ideal solution for when you need a place to store your RV during the off season. She gave you shelter through the summer months, and now you want to return the favor. All RV spots are reserved, no scramble parking which allows you a designated spot for your convenience.
Unfamiliar with self storage units? Read our blog for self storage tips!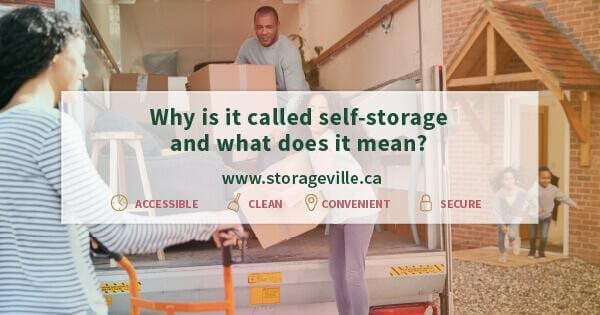 Why is it called self-storage and what does it mean?
If you've used a storage facility before, whether temporarily, or for a long-term rental, you may have heard the term "self-storage". Initially, it might not make sense – after all, you're not storing your stuff in your own unit – but you're renting it from a company. But, with good reason, it's called self-storage –…
Continue Reading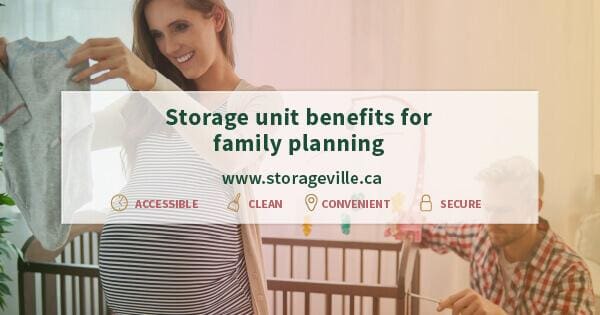 Storage unit benefits for family planning
Including a storage unit in when family planning might sound silly now, but that will change very quickly. Babies need a surprising amount of stuff – different seats for different scenarios and stages, a car seat, stroller, changing station, clothing, toys, the list goes on! Whether you're welcoming a new child into the world for…
Continue Reading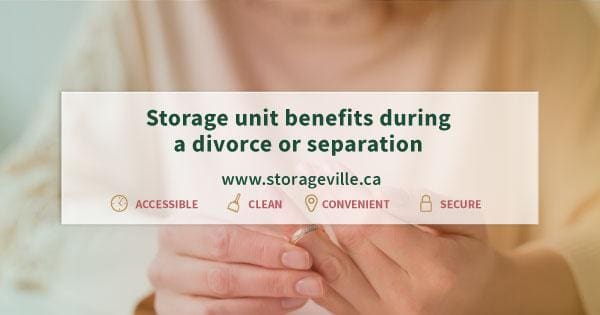 Storage unit benefits during a divorce
Over the last year, approximately 38 percent of all marriages in Canada ended in divorce. A more in-depth study conducted by the Canadian government concluded that the median duration of marriages at the time of divorce was around 11 years. That equates to 11 years' worth of clothes, books, movies, knick-knacks, couches, tables, chairs, televisions,…
Continue Reading
Self storage unit sizes available
150 Square Feet
1200 Cubic Feet
8 Feet High
Accommodates a two to three bedroom apartment or house with appliances
200 Square Feet
1600 Cubic Feet
8 Feet High
Contents of a three to four bedroom house with appliances
Sometimes all you need is more space!
Not sure what size of space you need? Try our self storage unit size estimator!
Two convenient self storage locations to serve you!
Are you looking for a self storage unit in Winnipeg?