At StorageVille, we make it our mission to be there for you – when you need storage – for any situation life might throw your way. Last month's topic dove into the benefits of self storage during selling, moving and renovating your home. Entering into part two of our three-part series, we will examine ways self storage solutions can help make your home office or business better. From this article, we hope you take our suggestions and tips and implement them as part of your business self storage strategy; which can help reduce stress and other business-related issues.
Reduce clutter around your home office or business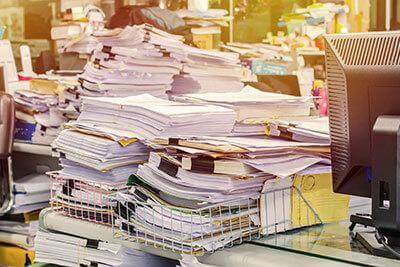 If your home is serving as your business' headquarters, you will quickly learn the value of reducing clutter. More often than you'll like to admit relevant documents can end up going missing. Some studies show time spent looking for 'misplaced items' can waste close to one week per year. (See reference from an article here: https://www.entrepreneur.com/article/237081). Ever try to find your keys or your wallet in a room cluttered with files, inventory, and equipment needed to run your business? It's like searching for a needle in a haystack!
Keep important documents archived
Having documentation on file for many years is all part of owning a business. You need to be accountable for the paper trail, files and data your business needs during tax season and other times throughout the year. However, this type of file keeping can take up a lot of space quickly. Know that when you decide to store your business documents at StorageVille, security is our #1 priority.
Canada Revenue Agency (CRA) requires that businesses keep records for up to seven years. For many business owners, having this volume of paper sitting in their office is not an ideal situation. This only adds to the cluttered-effect.
If you have equipment or files and you don't need to use on a regular basis but still need them nearby why not put them into storage? Reducing this clutter around your home office or place of business will help keep your focus dialed into what you need to be doing to help your business grow.
Clutter can be a distraction and hinder productivity
Let's face it – more clutter = more distractions / less clutter = less distractions. Do yourself a favor and ensure your time spent working is as productively as can be. And not working under needless clutter.
Is your business growing, but running out of space?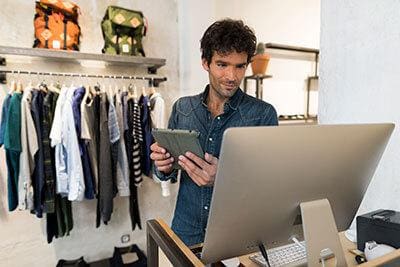 Most businesses are focused on growth. If your company has a sudden growth spurt, you existing building may become tight in space. However, moving to a new, larger location can be a risk. Perhaps, your business is seasonal or moving locations will affect your recent success. A self storage unit is a great solution. Like mentioned previously, identify objects you aren't using on a daily or weekly basis. Then, store them nearby at one of our convenient locations in Winnipeg.
Business self storage for inventory or merchandise
Similar to some of the other issues  in this article, a self storage unit is a fantastic solution to store additional inventory or merchandise for companies. We provide storage which is temperature controlled. So, this means you won't have to be concerned with your products freezing in the cold or sweltering in the heat.
Product availability is a competitive edge
In addition to the benefit of having more space, additional inventory can improve other aspects of your business. Ever have a customer contact you with a large order but you're short on product? While gathering stock the customer decides to select a competitor because you didn't have the product available? Having additional product could give you the edge to make the sale. And you don't need to worry about accessibility. Our self storage facilities allow for you to access your storage locker anytime between 6:00 AM and 11:00 PM, seven days a week. Go ahead, burn the midnight oil. Know that your storage unit is ready no matter when you are on the hustle. We don't require long term contracts. Our storage lockers and storage units are on a month-to-month basis.
Accept deliveries, packages and other mail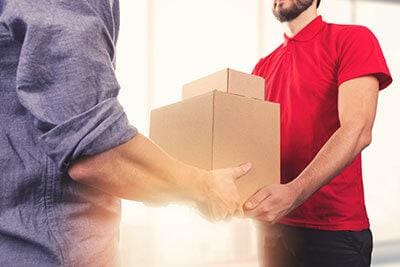 Along with the rental of our self storage units, we also understand many small businesses have other needs. One of the areas we've identified to help as a value-added service for business self storage, is to sign for delivered packages. There's no doubt that you'll be in and out at meetings and might not be at your office on a reliable basis. Wouldn't you like to save a trip to the post office by simply knowing we will have your package ready to pick up? Save yourself a trip. Have your business deliveries sent to the same location where all of your other items are stored.
Do yourself a favor!
If you haven't thought about using business self storage to benefit your company previously, we hope you may consider.  Business self storage is an option to quickly solve pain points with space and clutter. If you would like to discuss possible business self storage solutions for your needs – contact your preferred location, either 830 Waverley at 204.272.4533 or 123 Reenders at 204.272.4687, today!
Tune in next month when we wrap up our series "Augment your life events with self storage". We will cover "how self storage can assist during life's unexpected events".