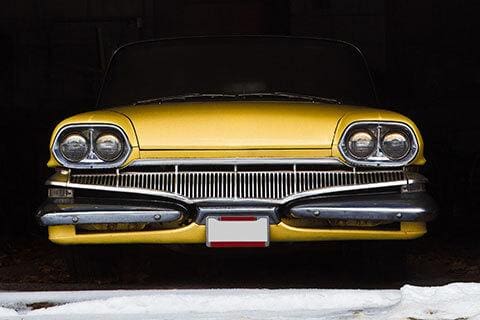 At StorageVille, we're the best choice for storing seasonal vehicles in Winnipeg. If you need somewhere to park your vehicle during the winter or off-season, our facilities are the best choice. You can store just about any vehicle at StorageVille – from cars to boats and everything in between.
What vehicles can I store at StorageVille? Just about anything!
If you need seasonal vehicle storage in Winnipeg, we can provide the storage solutions you need. We offer designated parking areas for larger vehicles, or drive-up enclosed storage units for cars, trucks, and other small vehicles. Don't leave your vehicle out in the cold or some random parking lot this winter – bring it to us! Customers have worked with StorageVille to store a wide variety of vehicles including: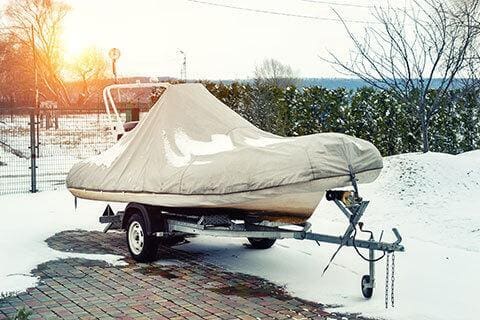 Cars
Trucks
Boats
Jet skis/personal watercraft
RVs
Camper trailers
Tent trailers
Cargo trailers
Food trucks and carts
Moving & transport vans
Stockcars
Cessna & piston-powered aircraft
Motorcycles
Preparing your vehicle for seasonal storage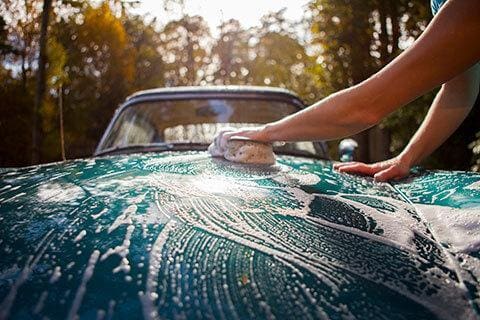 All vehicles are different, of course, but there are a few simple steps you should take to prepare any vehicle. First, we recommend cleaning the exterior of the vehicle. Cleaning the vehicle is a very important step if you plan to cover it with a vehicle cover while storing it. However, it's important to use a proper vehicle cover not a poly tarp if storing outdoors. The tarps are abrasive and, in the wind, will wear down a finish and paint.
You should also drain the fuel and top-up fluids like oil, coolant, and any other fluids that may need to be filled to keep your vehicle in tip-top shape during the off-season. However, any vehicle maintenance must be completed offsite before arriving at our storage unit facilities. We also recommend that you clean out the inside of your vehicle and remove any personal items and valuables for your safety and security.
In addition, you should either remove the battery or use a battery tender to keep the battery charged during storage, depending on the vehicle. This ensures the vehicle will have the juice it needs when it's time to start it up again. If the tender requires constant charging, we do not provide power, so we recommend that you remove the battery from the vehicle while in the storage unit.
The benefits of vehicle storage with StorageVille
If you need seasonal car storage or seasonal boat storage in Winnipeg, look no further than StorageVille. Why? Because we offer the best vehicle storage services in all of Winnipeg.
Two convenient locations
We have one location on Reenders Drive and one on Waverley Street, so you can quickly drop off and pick up your vehicles no matter where you are in Winnipeg.
Industry-leading rates with flexible contracts
Storing your vehicles shouldn't cost an arm and a leg. That's why we charge reasonable rates with flexible, seasonal month to month contracts. After all, why should you have to pay for storage when you're not using it?
Reserved parking spots & large drive-up storage units
You won't have to scramble for parking, since large vehicles get a reserved outdoor parking spot. And for smaller cars, trucks, boats, and other vehicles, you can get a large drive-up storage unit to keep your vehicle safe from the elements. Certain size restrictions may apply.
Contact us for seasonal car storage, boat storage, RV storage… we help you with your vehicle storage needs!
No matter your type of vehicle, there is a place for it in StorageVille. Contact us now with more information to get a quote for storing your vehicle, and get the storage solution that you need for seasonal vehicle storage in Winnipeg.