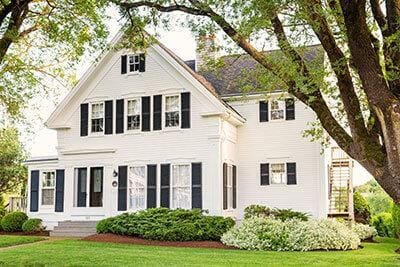 While a spacious home is great when you have a large family, there may come a time in your life when it's time to downsize. You can save money on cleaning and maintenance, and reduce your monthly bills by quite a bit if you downsize your home. Think about the additional freedom which can come from downsizing your home – you can put the money towards travelling or other passions. As well, you may upgrade to a newer, more modern home during your move – increasing your comfort level.
But is downsizing right for you? Here are a few questions to ask yourself, to see if it's the right time to downsize your home.
Downsize Your Home: Does Your House Have Too Many Bedrooms?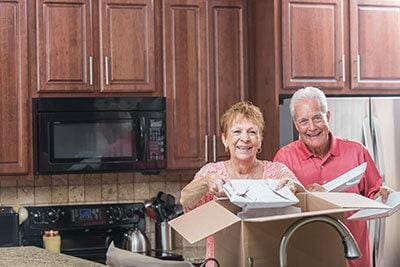 If you bought a four-bedroom house because you had three kids, and they have all moved out, chances are those bedrooms are going unused. However, if you're expecting to have frequent visitors, or you think one or more of your kids may move back home, you may still need those bedrooms.
If not, you may be paying too much for your current home. Besides the cost of the home itself, factor in utilities and property taxes on the additional space you have, that isn't used.
Downsize Your Home: Are Taxes And Maintenance Too Expensive?
Larger homes are expensive to maintain. There are more things that can go wrong with furnaces and HVAC systems, and repairing a larger home is usually more costly than a smaller home. In addition, property taxes are based on the value of your home. Usually, the larger your home, the more you'll pay each year in taxes.
If you're having trouble affording the costs of taxes and maintenance, or if you just want extra money to use elsewhere, you may want to move into a smaller home.
Downsize Your Home: Is Your House Simply Too Big?
Do you have rooms in your home that you haven't used for weeks? If so, you may just have too much space – and it may be time to downsize.
Downsize Your Home: Does Your House Have Sentimental Value?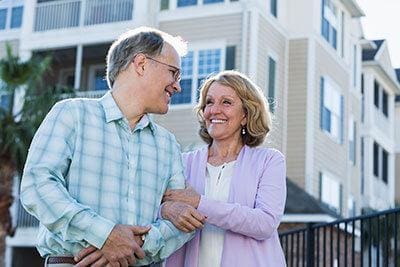 If your home has been passed down to you through generations, it may have sentimental value. You may want to pass it down to your kids. As well, if your house is where you raised your children, you may feel like your betraying your memories by moving. If this is the case, it may be worth staying in the home, despite it being a bit more expensive.
If there is no sentimental value and no plan for you children to live in the house after you, you may be better off moving to a smaller home. In fact, going through the process of selling and moving can remove some of the burden on your loved ones in the future.
Downsize Your Home: Is Your House Still Functional For Your Needs?
If your home has a lot of staircases or cramped and hard-to-access areas, it may not be right for you as you age. If you are not comfortable enough to get around your home as you age, it may be time to move to another house that is going to be more safe and convenient.
You can always renovate your home to be more accessible, but this too, comes at a great cost. Weigh your options – downsizing versus renovating and figure out what will work best for your situation.
Downsize Your Home: Do You Have A Plan For Moving Out?
Do you plan on renting a home for the next several years? Traveling the world? Buying a smaller home? Unless you have a plan for moving out, you probably shouldn't downsize your home. Stay in your current house until you've figured out what you want to do next.
You should also have a plan about what to do with your extra stuff, once you move out. Chances are that you can sell a lot of it using websites like Craigslist, or a garage sale – but you may need to store quite a few things if you move to a much smaller home.
Downsizing your home is not always the right move. But if it's right for you, you can save a lot of time and money – and get a house that's more adequate for your needs. And with temperature controlled, secure-access storage from StorageVille, you can store everything that you need from your old home during the transition of moving, or more permanently for years. Contact us today for your free storage unit quote!