What should I do about my storage space problem?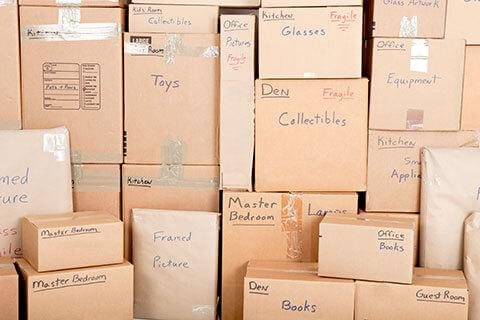 We're all spending more time at home. But, if you're home's storage space is already full, what should you do? Perhaps, you're already a customer at StorageVille, but you've run out of storage space in your current storage unit. You may be wondering if you should rent a new larger unit and move your stuff – or if you should just rent another small unit at our facility.
We have a wide variety of storage unit sizes available, with both temperature-controlled and non-temperature-controlled units, so this is a good question. What option is better? Read on, and we'll discuss the benefits of both options to help you make the right decision.
The benefits of a single, larger unit for more storage space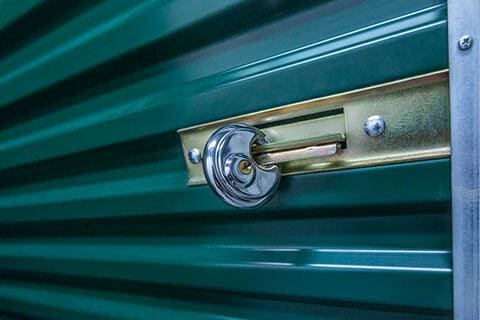 If you already have a storage unit at StorageVille, it's easy to start renting a larger unit and move your stuff from one unit to the other. Here are a few benefits of upgrading storage space.
One lock, one key
You don't have to worry about juggling multiple keys and remembering to bring them both when you visit StorageVille to pick up the stuff you need. As well, you will only need one lock. Finally, if you need drive-up access to your storage unit, that is available on all our non-temperature-controlled units.
 It May be less expensive
Renting a 10×20 storage unit, for example, is less expensive than renting two 10×10 units. As well, you'll only have one monthly transaction, versus multiple. However, each storage situation is unique. For example, you might only need a temperature-controlled 5×10 storage unit with the rest of your belongings placed into non-temperature-controlled storage. In this situation, it might be cost-effective to rent a 5×10 for temperature-sensitive belongings and a 10×15 for the rest of your items.
You don't have to remember which storage unit your stuff is stored in
If you have two different storage units or more, you may not remember where the stuff you need is stored. This can be especially frustrating if you regularly need to access your stored items. But with a single, large unit, it can be easier to stay organized, since all your stuff is in one place.
The benefits of an additional unit for more storage space
Rather than getting a larger unit, it's always possible to simply rent an additional unit at StorageVille. Here are some benefits of doing so.
You don't have to move your stuff
Whenever you're moving your belongings, don't forget to factor in the cost of moving them. If you've already filled up one storage unit, you can just leave your stuff in place. Then, start putting your additional items in your secondary unit. This saves you a lot of work.
You only need to store some things temporarily
Adding a new storage unit may be a good option if you need temporary storage, such as 1 or 2 months of storage during a move, to hold inventory, seasonal items, etc.
Some of your items don't need temperature control
If you have a temperature-controlled unit, and you need to store some items like outdoor recreational gear, tools, and other stuff that doesn't need a temperature-controlled environment, renting a non-temperature-controlled unit is to your advantage. You can save some money by doing this.
Having your belongings at different locations
If you're a trades worker or if you have other reasons to store some stuff in the northeast end of Winnipeg, and other stuff in the south end of Winnipeg – splitting your belongings into two different storage units at either of our convenient locations can make the most sense.
We make storing your stuff easy, no matter what option you choose!
At StorageVille, we're the best choice for self-storage in Winnipeg. Our unique combination of top-rated value propositions, professional customer service, and knowledgeable expertise that you can trust will make your self-storage rental the most pleasant experience it can be.
We offer straightforward pricing, easy to understand short-term or long-term storage solutions. If you need increased storage space, we make it easy for you to add a new unit to your rental contract. As well, we can help you upgrade to a larger storage unit, whichever is more convenient for your needs.
If you need more space at home, we offer self-storage made simple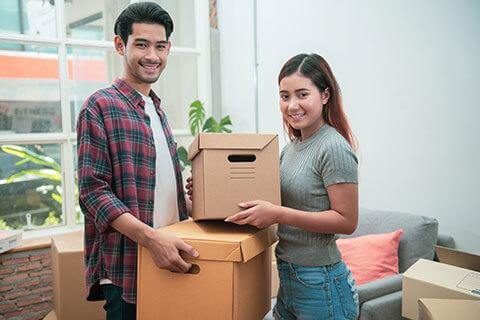 Regardless of which option you choose, our cube van is available for up to 4 hours, FREE for new customers. The online aspects to request a quote, book a cube van, contact our office, or send through your vacating notice make self-storage simple. You'll be able to move all of your stuff without a hassle at StorageVille. And when it comes time to move out, ask about our discounts for renting the cube van.
For more information or to learn more about our self-storage rental rates at StorageVille, just request a quote online or give us a call at 204.272.4687 at Reenders Drive location in northeast Winnipeg or 204.272.4533 for Waverly Street location in southwest Winnipeg.