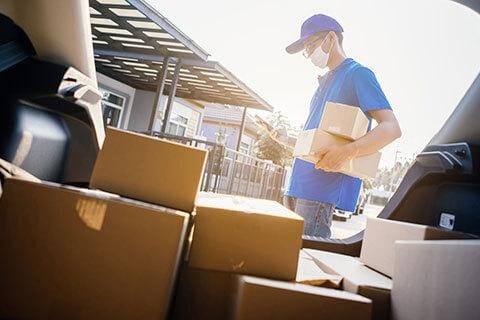 As recommended by the government, staying home as much as possible is the best way to fight the spread of the COVID-19. However, with all that time at home, you might start working on long forgotten home projects. Are you considering self storage units in Winnipeg? StorageVille is your number one Winnipeg self storage and outdoor storage provider.
Perhaps, you're working from a home office and need to clear out the "storage room" in your home? What are you going to do with all the stuff you no longer have room for but still want to keep?
We have a wide variety of business and commercial customers who use StorageVille as a satellite location to store inventory, seasonal displays, point of sale material and business files.
We are the perfect solution to any problem involving too much stuff, large items getting in the way.
But, you should also know that if you have a storage unit already or if you're looking to rent one now, we follow all safety measures outlined by the Government of Manitoba, to ensure your health and wellbeing, should you need to visit our storage unit facilities.
COVID-19 safety measures at our self storage unit facilities
At StorageVille, we've always cared about keeping your prized, larger possessions safe. But the safety and health of our customers is the utmost priority for us. We continue to closely monitor updates issued by national and local health authorities, in addition to guidelines provided by the World Health Organization.
In response, we've implemented a multilayered COVID-19 prevention protocol to keep our customers and employees safe and healthy.
Masks are mandatory. If you come into the office, you must be wearing a mask covering your nose and mouth. Your mask should remain in place for the duration of your visit while indoors. Mask use is also encouraged outside of the office while at the property. If you don't have one, we can provide you with one.
Limited contact points. When you arrive at StorageVille to put your items and belongings in storage, you can rest assured that there are little to no contact points between staff and customers.
We offer outdoor storage solutions, meaning no shared surface areas could pose a danger. As well, some of our larger storage units are accessed through a door outside.
We keep a 6-foot distance. To maintain compliance with social distancing, StorageVille employees stay six feet away from all customers as a precautionary measure.
Employee health management. We've established protocols for our employees should they become ill. They are to return home and follow proper quarantining guidelines, only coming back to work if all official guidelines have been met.
Employee hygiene. Hand washing has always been standard practice at StorageVille; however, we've upped the frequency. We also require frequent use of hand sanitizer that contains at minimum 70% alcohol.
What are the benefits to renting a self storage unit during the pandemic?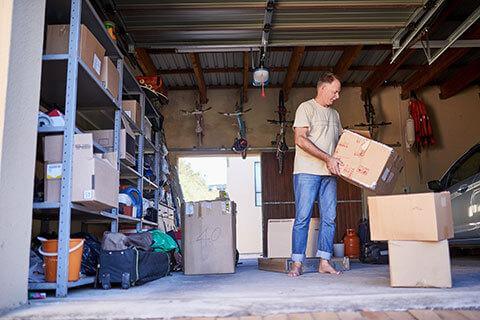 We've covered many of these topics individually in the past, however, there are many benefits to renting storage.
If you're motivated to tidy your home or declutter, our self storage is a great option for your items temporarily or long-term
Reduced clutter can boost your mood and mental health, while also giving you a project while you're at home
If you're storing temperature-sensitive belongings, our temperature-controlled storage units mimic your household environment
We have tons of options for storage unit sizes along with some accessed from outside, so you may not even need to step into a building
Our website has virtual tours and storage unit size guide so you can gain a sense of the unit before you buy
Should you be planning a home renovation, moving, selling your home we're a perfect solution while you transition between A and B
While the pandemic is hard on everyone, if you're going to through a divorce, death in the family, helping loved ones move into a care home – storage units can help with the burden or displacement as you work through the challenges you're facing
We can help you through our website – you can get quotes, book our cube van, or inform us of your vacating plans. We can conduct nearly every part of our interaction with you online or by phone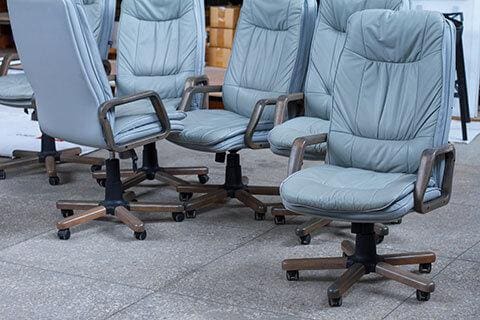 We also have storage units that can help companies and businesses store office items, furniture, paperwork, if your office be being renovated or leased. There are plenty of options, just talk to us today!
Why choose StorageVille for self storage rentals?
We've also covered our advantages in great length and detail in the past. We pride ourselves on being accessible, conveniently located, clean, secure, and friendly. StorageVille has two locations situated along major thoroughfares in Winnipeg. Our friendly staff are on-site between 9:00 AM to 6:00 PM, Monday through Friday; 8:30 AM to 4:30 PM on Saturday, and 11:00 AM to 4:00 PM on Sunday. However, if you are an existing customer of StorageVille you can access the facility seven days a week between 6:00 AM and 11:00 PM.
Beyond all of that, we're a local business. Supporting us, is supporting your fellow Winnipeggers. We care about our customers, we care about the environment, and we care about the neighbourhoods we are a part of and surround us.
Safely rent self storage in Winnipeg if you need extra space
If you're looking for safe and reliable storage in Winnipeg, StorageVille can help. We have 24-hour surveillance video cameras and 6-foot fences that span across the entire perimeter and all lockers and buildings are alarmed and monitored by central station monitoring. StorageVille has continued regular operations by implementing extensive COVID-19 safety measures to keep our employees and customers safe. Every measure is taken so that your possessions are safe and secure. Reserve your self storage space today by requesting a free quote online!