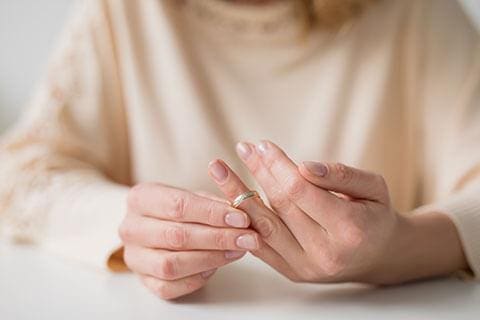 Over the last year, approximately 38 percent of all marriages in Canada ended in divorce. A more in-depth study conducted by the Canadian government concluded that the median duration of marriages at the time of divorce was around 11 years. That equates to 11 years' worth of clothes, books, movies, knick-knacks, couches, tables, chairs, televisions, appliances, and more. So, what happens to all that stuff during a divorce? Renting a storage unit benefits you during a divorce.
Going through a divorce can be an incredibly challenging life event but managing and storing your possessions should not be. Renting a storage unit can be an excellent option for a person that is going through a divorce. Storage units can give them a place for their possessions in between. It can make an overwhelming situation infinitely more manageable. Here's why:
Storage units during a divorce allow you to draw a clean line
Renting a storage space can help you draw a clear line between your possessions and your ex-spouse's possessions. There will be some things that are indisputably yours and can be immediately moved to your storage unit.
If you are dividing any belongings, a personal storage unit can also provide a place to prevent confusion. It can give you a space that is neutral to gather all your items.
Storage unit rentals increase safety and sense of security
The end of a relationship will undoubtedly be difficult, in many ways. If you are worried that your possessions may be at risk of being stolen, vandalized, sold, or misplaced, then having a secured location is critical. A rental storage unit can provide that, and in turn, give you the peace of mind that your possessions are safe.
Let's you start anew with a storage unit during divorce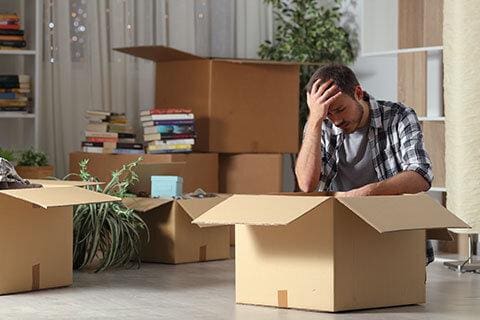 Material possessions can be a reflection of past times and memories. If you are going through a divorce, it is likely that you are turning over a new leaf and entering a new chapter in your life. You want to be moving forward, not backward.
Keeping your possessions in a storage unit can help you look toward the future. It will help you visualize what you have, and how it can fit into your next space. It will prevent you from going back to the space that you and your spouse shared.
A rental storage unit can provide a fresh springboard for the next chapter of your life, instead of forcing you to keep returning to the last chapter.
What storage unit options are best to help with your divorce?
There are so many ways that you can customize your rental storage unit experience. You have all the power and autonomy to make this decision for the next chapter of your life. Of course, we understand that everyone's situation is different, and because of that, we have a wide array of options so we can provide the best service on an individual basis.
First, you get to choose what size you'll need. StorageVille offers a range of sizes, starting at 5×5 and 5×10, and going all the way up to 10×30. No matter the amount of stuff you need to store, for any length, short or long-term – we'll have the solution.
There are also multiple locations across Winnipeg so you can find which is nearest to you. It's easy to access your belongings from anywhere in Winnipeg. Our gate access hours are 6:00 am to 11:00 pm – and special arrangements if you require further access outside of these hours.
The StorageVille facility is temperature-controlled, so you won't have to worry about anything being damaged. It is clean, secure, and comfortable to access, making it a prime option.
As previously stated in this article, divorce can be messy. You may want to move some of the most valued possessions from your shared property while things are processed. We have 24-hours surveillance video cameras, fully fenced perimeter, and personal passcodes for each storage unit. Every locker is individually alarmed and centrally monitored with a uniformed guard response.
Our team is dedicated to the utmost customer service. We're a group of compassionate, caring humans. Looking beyond storage unit rentals is how we view and operate our business. We're in the business of helping you get through all of life's changes, as easy and stress-free as possible.
Start your next chapter after divorce with a storage unit
A rental storage unit can give you the chance to start fresh and take your possessions safely into the next chapter of your life. If you need a storage unit in short order for any length of tenancy, visit our website and book online through our Request a Quote form or call us at your preferred location – 204.272.4687 for 123 Reenders Drive in North and East Winnipeg or 204.272.4533 for 830 Waverley Street for South and West Winnipeg.