Photos are your memories, and when you need to store them you should take the extra time to store them correctly to reduce the potential for damage, decay, or destruction. It is important to take extra time when putting photos into self-storage and to do it properly for long-term storage. Luckily, there are easy and simple ways to prevent potential damage so your photos and other printed media stay in the best possible condition and are enjoyed for generations to come when they come out of storage.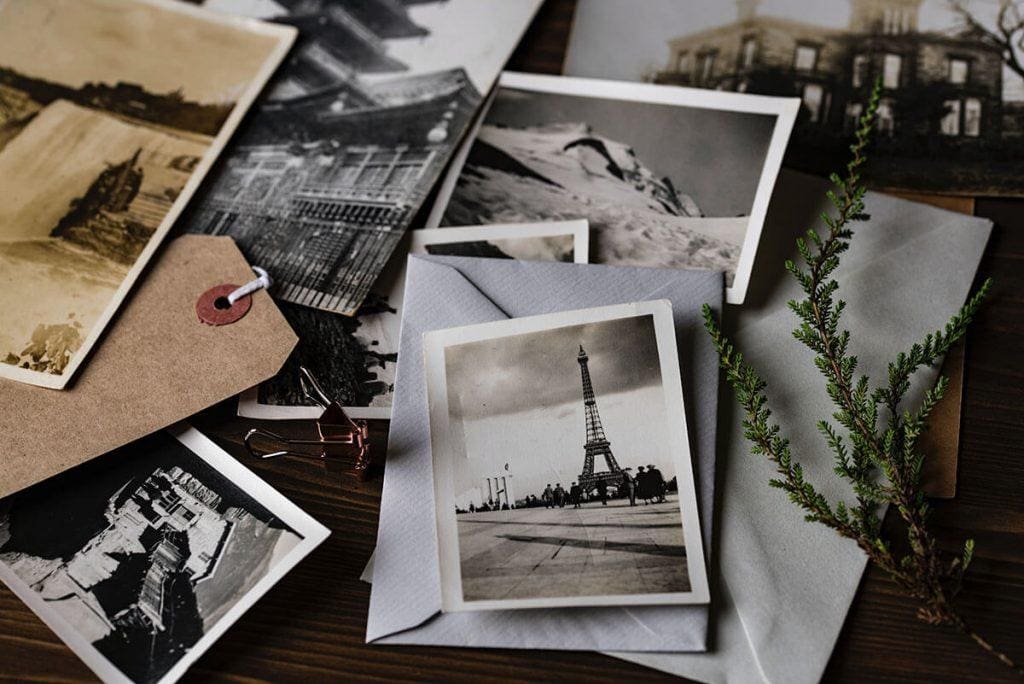 Here are our top storage tips for photos:
1. Organize Your Photos
This first step is to organize your photos so they will be ready when you remove them from storage. This also makes the move-in process easier for your collection of photos. Sort your collection in a way that makes sense to you, whether it's by type of photo, size, age, or memories. Going through this process will also eliminate the photos you no longer want to keep. With your collection organized, you can plan how you're going to pack and store them.
Pro Tip: Use cotton gloves when handling photos so the oils from your fingers don't get on the photos. Always handle the edges and avoid touching the front side of your photos.
2. Use Photo Specific Storage Supplies
Photos need to be treated like archival items. Supplies specific to photographs use acid-free plastics and won't yellow your photographs and protect them for the long term.
Acid-free paper/tissue,
Sturdy boxes that close,
PVC-free plastic sleeves,
Picture frame boxes,
File folders and file boxes,
Envelopes,
Silica gel moisture absorber.
Those small silica gel packets absorb moisture in the air so Including them in your boxes of photos will go a long way to prevent damage from moisture over the long term.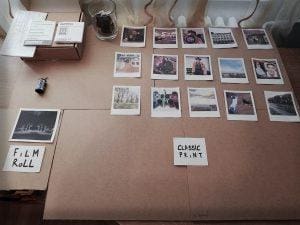 3. Photo Packing Methods
What works best for your photo packing methods will depend on your storage needs and the types of photos you want to store.
Stacking
Stacking is an easy way to organize and store large quantities of loose photos. Place a sheet of acid-free paper or tissue in between each and make sure the boxes are strong enough for the weight of the photos. Typically, avoid corrugated cardboard and go with a heavier, solid box.
Photo Albums
We all love photo albums, but some have a glaring flaw. If you have photos in "peel-and-stick" photo albums, remove them and look for alternatives. Peel and stick albums often use chemical adhesives that damage photos over time. Look for archival quality photo albums that are acid-free for the best long-term storage solution.
File Folders and Envelopes
Envelopes can help sort your photos and store them. And folders can further sort them for easy locating. Be sure to place acid-free paper or tissue between photos to help preserve them. File folder boxes can then hold all your photos and stack well in self-storage units. Look for plastic boxes with lids that hold file folders versus cardboard boxes. Dry storage methods that don't let in air or moisture is best.
Picture Frame Boxes
Don't remove photos from frames. Simply box them up to protect the glass and then put them in a larger box to protect your collection.
4. Get the Right Sized Storage
Choose the right-sized storage method when storing your photos, whether it's an envelope, box, or photo album. Too large and there can be shifting and bending, too small and you might be overstuffing envelopes, boxes or photo albums. To prevent crushing, folding, and bending get storage boxes that fit all your photos comfortably to avoid damage.
5. Sturdy Storage
Photos are best kept flat, so only use folders, envelopes, and other packing materials that are firm and flat. Only use boxes with thick walls and lids that shut all the way and are made from acid-free materials. Look for airtight containers to keep out the air and look for ones that can stack well if you have a large collection
6. No Light
Photos exposed to light over extended periods of time will fade over time. Always look for opaque plastics for photo storage boxes (or solid cardboard boxes)when storing photos..
7. Keep Boxes off the Ground
Store your photos off the ground, perhaps on pallets, or on top of sturdy furniture or shelving. This prevents them from getting crushed or damaged by other boxes being piled on top of them and keeps out unwanted dust and moisture. This is a good tip for all boxes – boxes should never be placed directly on the floor of storage units.
8. Indoor Facilities
When it comes to photos, you don't want them exposed to the bitter winter temperatures or the sweltering highs of a Winnipeg summer. High heat, extreme cold, humidity, and dust takes their toll on photos very quickly, which is why having a temperature-controlled storage unit heated in the winter and air-conditioned in the summer.
StorageVille has self-storage units near you in Winnipeg!
If you're in the Winnipeg area and are looking for self-storage locations, outdoor storage for your RV, campers, or trailers, or any types of storage units near you, we at StorageVille can help!