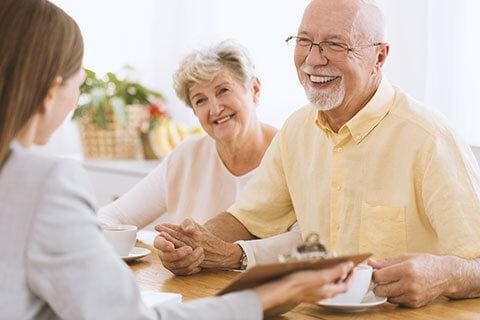 Becoming the executor of an estate can be incredibly challenging and stressful, especially if you're unable to stay organized. Executors have the crucial and often time-consuming task of gathering up the assets of the estate, paying off a deceased individual's debts, and dividing whatever is left amongst the deceased's beneficiaries. Estate planning responsibilities can be cumbersome and take many weeks to complete, even with proper organization of one's estate. Without organization, the timeline can grow to several months, or even years.
On top of the administrative duties, executing a deceased individual's will can be emotionally draining too. As an executor you may encounter long-standing family feuds, bitter emotions, lawyers, and creditors – the entire process can quickly become a nightmare. To make things even less pleasant, once a person begins executing a will, then they are legally obligated to complete the job. Only an official court order can relieve an individual of this duty. In some cases, outside circumstances can pressure a person to continue with the job and see it through to completion.
Although being an executor is hardly a walk-in-the-park, there are a few things you can do to make the process go a bit more smoothly.
Tips for executors: pay off the debts and taxes before you pay the beneficiaries
Do your research into the deceased's estate and pay off debts, fees, and taxes before distributing the remainder to the beneficiaries. This is a time when emotions can run high, and people in the deceased's family may pressure you to pay them first. Distributing the money first is a huge mistake. If you pay off the beneficiaries first, then any holders of the deceased's liabilities may come after you to cover the debts or taxes.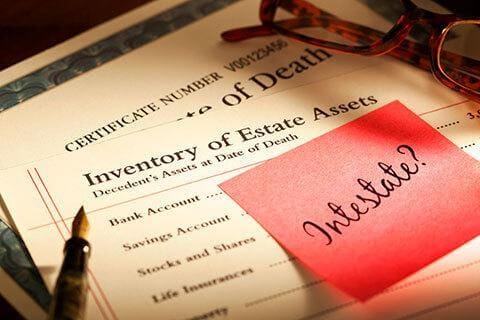 Make sure you get a clearance certificate from the CRA that officially states that all taxes, interest, and penalties were paid out of the estate. Enlist the help of an accountant to handle this part of the executorship for you. If you don't have official proof that the estate paid all taxes owed, you could be held responsible for them in the future. So, no matter how much the beneficiaries are pressuring you for money, hold off on paying them until you clear all liabilities first.
Tips for executors: don't change the will
To protect yourself, it's critical that you carry out the will exactly how it was written. However, be aware some of the beneficiaries may not feel that the will as stated is fair. This will heighten the pressure of the situation. It can be difficult for an executor to keep an objective view of things and not give into a beneficiary's demands and change things. Sometimes, as an executor may feel the will is unfair or inconvenient as written. However, you will only complicate and prolong the process if you don't carry out the will's demands.
Tips for executors: work from certified true copies of the will
First, make sure you know the whereabouts of the original will. If our executor duties come into question, you'll need to be able to produce the original document for officials and legal purposes. Secondly, to protect the original will, work from certified true copies of the will. While there will be an expense to having certified copies created, as a legal official will need to notarize the documents, keeping the original will document in safe-keeping as you work through the various task of executing an estate, reduces the wear and tear on the document. It may be needed should things become disagreeable among the beneficiaries.
Tips for executors: Grant of Probate is worth it – the time and money
The Grant of Probate is the legal process of confirming a will is valid. As part of the probate procedure, the named executor(s) will be authorized onto the document, and thus, be able to make decisions about the estate. In Manitoba, the Court of Queen's Bench is the governing body where Grant of Probate occurs. Probate will cost $70.00 for the first $10,000.00 in assets. Estates with values larger than $10,000.00 will incur an additional fee of $7.00 per $1,000.00 or 0.7% of the estate value. In most situations, the probate process will be complete anytime from 6 weeks to several months. However, having a Grant of Probate will give you the validation should questions arise from hires.
Also, it should be noted – the Grant of Probate, the process, and laws surrounding probate will change from province to province. As well, in certain cases or smaller estates, probate may not be necessary. For any decisions you make regarding legalities, always consult a lawyer to guide you through the legal system and it's intricacies.
Tips for executors: be organized and diligent
When you become the executor of a will, you will get bombarded with paperwork and other items related to the deceased's estate. Not only is it critical that you keep accurate records, but it's also vitally important that you keep items and papers related to the deceased's estate and will separate from your own or those of your family members. Your decisions or actions regarding the execution of the will may be called into question in the future. You'll need quick access to the proper documentation to sort things out and protect your interests.
Tips for executors: liability falls on responsibility of the executor
No matter what you do as an executor, you're liable for your mistakes, errors, or negligence. During the entire executor process, document everything with precision and diligence. Any discussions, phone calls, emails, written documents – summarize and date. Should something go sideways, it's your livelihood at stake and your character comes into question. If you feel you won't be able to perform the duties required of an executor, talk to the individual planning to name you in this role, before they are deceased. Should you be named and aren't comfortable with taking on the responsibility – there are still options to you. Look to hire someone who can complete the executor proceedings on your behalf.
Tips for executors: storage unit rentals for peace-of-mind
Investing in a storage unit is the ideal way to keep things organized and in one, convenient place. With a storage unit, you'll know precisely where everything related to the estate is located. Making use of organizational tools within your storage unit will minimize your liabilities until your executor duties have been fulfilled.
If you're working through an estate as an executor, reach out to us for assistance with storage unit solutions. At StorageVille, we're here to solve the needs of executors in the Winnipeg area. We offer two convenient Winnipeg locations – call 204.272.4687 for Reenders Drive or call 204.272.4533 for 830 Waverley Street. Besides our suitable locations, we offer online quotes – and it's as easy has filling out our Request a Storage Unit form. Get in touch today to see how our storage units can make your executor duties easier.
Helpful links for executors
As per our business mantra, we truly believe in helping our customers in anyway we can. We're "Where you need us most, when you need us most." While this article on executors and executor duties when finalizing an estate only scratches the surface, we implore you to read further resources and seek professional help should you feel overwhelmed or don't understand the process at any time.
To extend our helpfulness, please see the two additional, useful resources we've reviewed and highlighted below on the subject of "estate executors' duties":