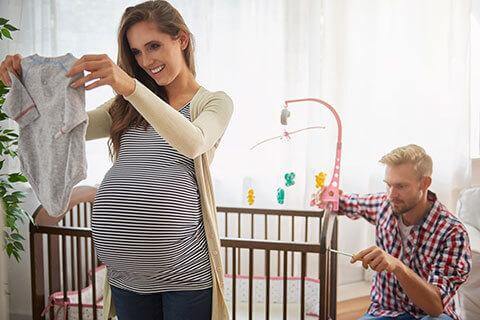 Including a storage unit in when family planning might sound silly now, but that will change very quickly. Babies need a surprising amount of stuff – different seats for different scenarios and stages, a car seat, stroller, changing station, clothing, toys, the list goes on! Whether you're welcoming a new child into the world for the first time or clearing out stuff as your kids grow, there are lots of different reasons why you may need a storage unit.
Let's look at the benefits of getting a storage unit for your extra stuff while family planning!
Storage units for family planning: clearing space for your baby's stuff before they're born
From highchairs to cribs, boxes of toys, potty-training equipment, strollers… you get the picture. A new child needs a lot of stuff as they grow, and all of this stuff has to go somewhere! If you live in a smaller home or apartment and are not yet ready to move into a larger home, this can be very troublesome.
However, with a storage unit from StorageVille, you can clear out space for your baby's stuff before they're born – and make sure they have a space of their own.
Storage units for family planning: store fragile, delicate or non-child-safe furniture
If you have some fragile or delicate furniture, such as glass display cases and heirloom furniture, or other non-child-safe furniture that you would like to keep – but can't keep in the house while baby is learning to get around on their own – a storage unit is a perfect option. Climate-controlled storage units are the ideal environment for preserving your furniture.
Storage units for family planning: Store belongings that may be dangerous to babies and toddlers
Your storage unit is a great place to store things like hunting, fishing or other sports equipment, collectibles, camping gear, and heirlooms that are breakable or may be dangerous to babies and toddlers. Later in life, when your child is older and less likely to accidentally stumble across this stuff, you can bring it back into your home.
Storage units for family planning: Make room for guests to stay and visit your family
Whether you have a newborn and you've got friends and family visiting to help you with their care, or you've got older kids and you are inviting family over for holidays, birthdays and other events, a storage unit can help you clear up space you need for guests to stay at your home.
Storage units for family planning: Store clothing, toys & more that may be kept for future kids
If you've just had your first child and you're planning on having another kid – or even if you're just not sure – it's a good idea to keep your first kid's old clothes, strollers, toys and other stuff they've outgrown. That way, if you have another kid, the hand-me-downs will decrease your costs by quite a bit!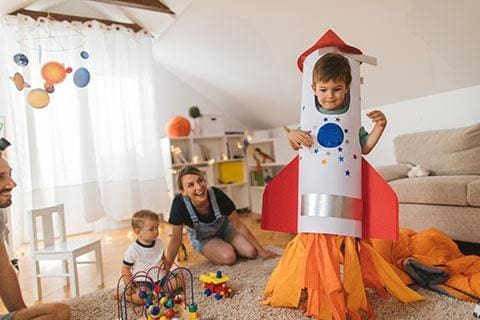 Many people often hold onto their firstborns clothing for sentimental reasons, and to pass down to your child if they have children of their own someday.
Keep sentimental objects in a safe, secure, temperature-controlled environment
As your child grows, you may find yourself with a lot of sentimental objects like their first shoes, photo books and albums, and other such things. A storage unit is a better place for these things than an attic or basement – it's secure, safe from things like flooding and leaking, and has a temperature-controlled environment that will keep your stuff safe.
Get a storage unit today – and benefit from simplified family planning!
At StorageVille, we offer high-quality, temperature-controlled storage units for our customers. A storage unit for your family helps free up space in your home, store your valuables, and helps you take control of your stuff. So, don't wait. Contact StorageVille today to learn more and start renting a storage unit in Winnipeg – and ask about our free cube van rental.