What are the benefits of using storage units for moving or selling your home?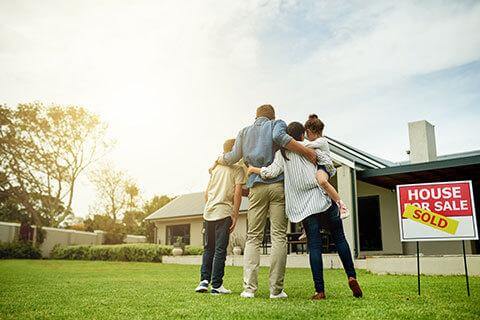 The results are in – data shows that clutter can have a serious impact on your ability to think clearly and feel calm and content. There are many storage unit benefits and using a storage unit to cut down on clutter is just one of them. If you're moving or selling your home, using a storage unit can make the process a less daunting. For future movers and sellers, here's the storage unit benefits below which you may not have considered yet.
When moving or selling your home, storage units eliminate clutter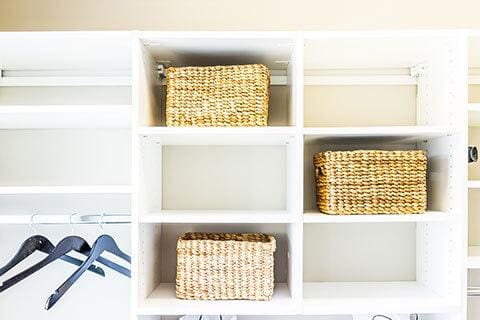 Staging a home is critical to help it sell faster and for the price you want. It's not always enough to have the right paint colors or floor coverings in your home to make it look ideal for the staging process. Eliminating clutter can also help prospective buyers visualize themselves in the house and what it would be like for their family to live there.
Real estate professionals will tell you to prepare for "staging" the home by removing personal photos, artwork, and other items that can clutter up your space and may seem far too personal for the staging process and home viewers. But maybe you don't want to go full "Marie Kondo" on your personal effects just yet, so where can you put all your items without sacrificing your sanity?
Simplify selling your home with a short-term storage unit rental
A huge storage unit benefit is that you can store your personal items in the unit while you stage your home and wait for the property to sell. This allows you to keep all your valuable things in one, convenient location. You'll know where everything is, and it's already neatly packed away for when you're ready to move into your new home. Renting an affordable cube van to move your items to your new home can also make the home buying and selling process less stressful and overwhelming. Don't forget, we offer cube van rentals on site – You may qualify for a free rental during your move-in and 50% off during your move-out.
During moving and selling get a storage unit for seasonal clutter
A lot of homeowners use seasonal decorations to brighten up their homes, and these decorations can take up a lot of space in closets, attics, and basements. Getting a storage unit allows you to clear even more clutter from the home when your decorations need to be put away until next season. Storing decorations also makes it easier for you to get settled into your new home faster since you won't be working around the items when they aren't needed.
Store packed and low-use items when selling your home
When you're getting ready to sell your home, it's a pain to try and work around boxes of packed items, or belongings that are low use. Placing these items in a storage unit prevents you from having to move around the packed items when you're scheduled for a showing. Packing low-use items ahead of time and placing them in a convenient storage unit will also make the moving, selling, and buying process a little easier.
Useful links for selling your home
Not sure how to start the process of selling your home? We've compiled a short list of links to assist and get you started in the right direction. Here's a list of real estate-related resources for Winnipeg and area:
If you're selling your home and want to use a home staging company, check out these popular companies in Winnipeg:
(Note: StorageVille doesn't have any relationship with the companies listed above, nor does StorageVille receive any compensation)
We're here to make moving and selling your home simpler
At Storageville, we offer a selection of different storage unit sizes and complementary services that are geared toward making the home buying, moving, and selling process less stressful for our customers. We offer convenient cube vans, and cube van rentals for your big moving day, too. Also, finding the right amount of packing and moving supplies can be difficult and cut into your moving budget. At Storageville, we offer our customers access to a range of packing and moving supplies. Contact Storageville today to learn more about our services.