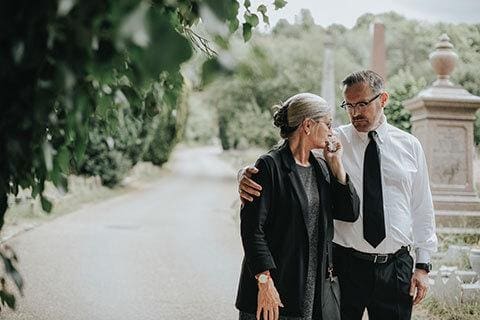 When a loved one is lost, the last thing on the mind of any grieving family member or friend is what to do with the belongings of the deceased.
Funeral planning is never easy, but it's something which we'll all have to go through. When planning a funeral, you've got no choice but to learn along the way. Planning necessities such as pricing, who will take care of which major and minor details (the eulogy, flowers) – are all part of the process. However, as you work through the details, you'll likely discover a storage unit benefits the situation. The storage unit could be rented short or long-term. Depending on the reading of the will and what possessions the deceased had, there's an influx of personal belongings which will no longer have a home.
Funeral planning – plan in advance
As dreary as it may seem, when it comes to funeral planning, it's a good idea to have a plan. Many people today make it a point to find out what is involved from start to finish. This includes the cost. As well, your loved one may have specific requests as to how they are handled after departing. Having a plan will allow all parties to be on the same page.
Rule number #1 – have a will
It's hard to plan the funeral of a lost loved one with a clear mind. However, with a plan prepared, can allow you to avoid having to make any big decisions when your loved ones might not be mentally prepared to do so.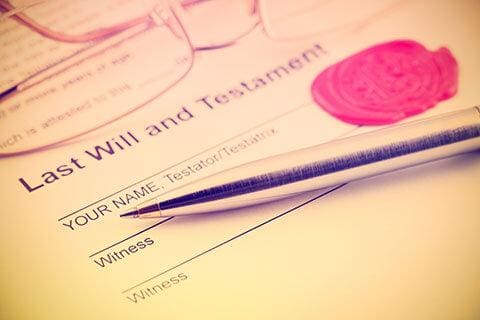 The will is a legal document which allows the testator (the individual writing the will) to give instructions as to how their estate should be divided among heirs. Your estate can address large assets (ie: home, vehicles, etc.) but can also dictate what happens to smaller items which could hold sentimental value, such as photographs, jewelry, etc. When creating your will be sure to follow your provincial law which governs wills. We advise when writing a will to consult with a knowledgeable lawyer or estate planner.
Not having a legal will result in intestate. This means your estate will be settled based on the laws in your specific province. There will be an often lengthy (and sometimes expensive) probate process. This is the legal process all assets will take in order to transfer the deceased person's belongings to the rightful heirs. The probate process can tie up assets and funds for many weeks, sometimes even several months. It is best to avoid this by having a legal will.
Planning for the cost of a funeral
The average cost for a funeral today in Winnipeg ranges between $5,000 and $8,000. That alone can seem overwhelming, but if your loved one has a plan set in place, the figures can be less daunting for you and your family members.
Life insurance can play an important role in estate planning, and it is advisable to seek the guidance of a Certified Financial Planner. And remember the proceeds of life insurance are tax-free. To find a Certified Financial Planner visit the FP Canada website: https://www.fpcanada.ca/findaplanner.
Don't leave those left behind to pick up the pieces and to figure out how to deal with one's passing. Even if you are not the Executor or Executrix and you are pitching in, the unravelling of an estate is tricky business, especially without a will.
Funeral planning – compare pricing
If your loved one didn't have a specific plan or package in place, don't be afraid to do a little shopping around. It's not unheard of for funeral homes to take advantage of grievers when it comes to price. Obviously, you don't want that to happen to you. The same rules apply to caterers and flowers.
Funeral homes may provide pre-paid packages or discounts for pre-payment. It's common for them to hold the price at the rate as to when you committed to it. This will provide you with peace of mind that a huge chunk of the planning has already been taken care of when loved ones are going through a very difficult time.
For more information about funeral services or directors of services, visit the following:
The important role of a storage unit during funeral planning
If you've set the ball rolling on the planning of a funeral, know how important it is to include a storage unit in the plan. People collect a lot over the course of a life, whether it be valuable or not. Chances are, your loved one had many possessions. You'll cherish precious mementos which have been left behind, but unfortunately, you probably won't have room for most of their belongings. Remember, the Executor or Executrix has ultimate control over the estate, so any decisions to manage the belongings of a loved one are his or hers alone.
If you have a storage unit in place, you'll benefit from having somewhere to store the items safely. The items can remain until they can be properly reviewed, distributed to other family members or friends, donated, or sold. The storage unit is beneficial to not clutter your space and giving you all the time needed to grieve properly. Also, if you received any inheritance, the storage unit will give you a place to store things from your home you may not need anymore.
Making the move as easy as we can for you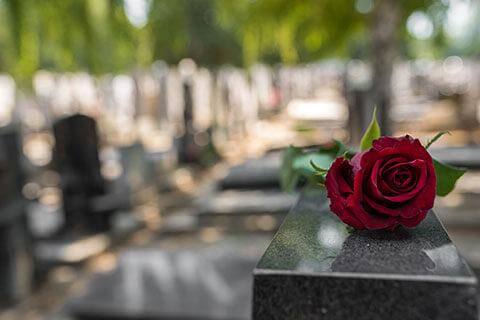 We want to make the funeral planning process as easy as possible. Sometimes it means renting a storage unit. But, how will you physically move their belongings? Our standard for any move-in to our storage units – we offer a free cube van rental. The cube van is available for move-ins for up to four hours. As well, our facility has two convenient locations in Winnipeg. Our location at 830 Waverley Street – 204.272.4533 – services south and west Winnipeg. The location we have for north and east Winnipeg – 204.272.4687 is located at 123 Reenders Drive. Each location is staffed with a compassionate team which can answer any of your questions about our storage units.
Remember what's important in life – memories
The single most important thing that a person can leave behind is memories. While new ones are created, the old is passed from generation to generation. It's okay if you're not quite ready to let it all go. Memories are often tied to physical objects, and a storage unit will make that preservation possible.
If you need immediate assistance with renting a storage unit – contact us today or request a quote. You'll be able to know the storage units we offer are clean, accessible, convenient, and secure. Our storage unit service staff are caring and compassionate. We will help you get what you need, during your time of need.