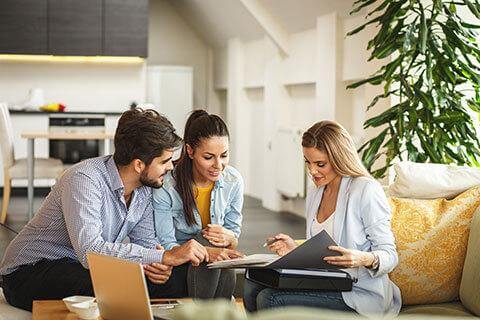 Realtors and Purple Brick sellers alike know that selling a house is stressful. Not only do you have to find a new house that checks all the boxes on your list, you also have the stress of keeping your home in a pristine, staged and "ready for viewing" state. Why not remove some of the stress? Whether you are working with a realtor or selling your house on your own with a company like Purple Bricks, a storage unit will help you out.
Today, we'll look at how renting a storage unit is a unique way for Realtors to service clients before, during, and after a seller lists their home. Alternatively, if you're selling your own home using Purple Bricks, renting a storage unit can make it easier.
What's Purple Bricks?
Before we get started – you may be wondering what Purple Bricks is? Purple Bricks is a real estate brokerage providing fixed-fee real estate services to customers in Ontario, Alberta, British Columbia, and Manitoba.
Storage unit benefits for Realtors
Realtors are tasked with providing several services for their clients. Often, unique services are the difference between having a constant stream of clients or not having them at all. Added benefits, like a storage unit, can help build trust with ideal clients and reveal a realtor's attention to detail.
A marketing tool to earn more clients
Realtors tend to fall into similar marketing slumps, showcasing all the same marketing techniques that aim to differentiate them from one another. Unfortunately, most realtors offer the same services which make it harder to compete.
One way a realtor can set themselves apart from other real estate agents is by renting a storage unit to accommodate sellers. Not only will this look like an attractive offer to a potential client, but it will free the home up of items that might deter buyers. This includes personal effects, clutter, or outdated items that can make the home appear unkempt or older.
A storage unit will help sell homes
Realtors sometimes walk into a seller's home and think, "how am I going to work with this?" the interior items might be dingy or old and may not reflect the property's potential. A realtor can help their seller by offering to stage their home so it will sell faster and get better offers.
Once the seller's personal items are placed in a storage unit, the realtor can stage it with their own beautiful furniture (that can also be kept at the storage unit) to make the property look more attractive to brokers and buyers. This will help with taking beautiful property photos and videos of the home, which will read well online and in person. A realtor can build a better listing with a staged home and get more traction as a result.
A storage unit will help sellers after the ink dries
Once the home sells, the items that have been stored are already packed and ready to be moved to their new location. This is a compelling service for clients as they will be working around the clock to move out of their old home and into their next one.
The seller won't have the extra packing to do when it really matters, and it may even help them keep the home tidy through the selling process. Once the home is emptied of the staged items, the seller will be left with fewer things to move and clean. This is a win for everyone.
Bonuses of having a storage unit as a realtor
While we have focused on how a storage unit is beneficial for potential clients, what is even better, is the freedom it gives the real estate professional. They will be able to collect home staging items without having to sacrifice their own garages or extra bedrooms. They will have a built-in place to store their business documents and real estate goods like signs, banners, and posts. And finally, a storage unit sends a clear message to brokers and potential clients that this agent takes quality care of their clients.
Storage unit benefits for sellers using Purple Bricks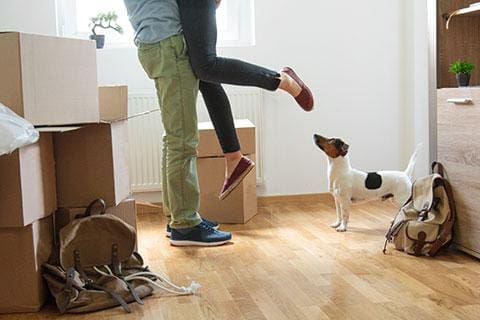 Many of the same benefits of having a storage unit apply to realtors and individuals using Purple Bricks. As the homeowner you can use the unit as a place to store items that may not help to sell your home but are important to you. It also helps reduce the packing workload when you do sell the house and are preparing to move. Many storage unit rental facilities offer a cube van rental to their tenants, and you may be able to use the rental to help with your move when the time comes.
Better offers and less stress with a storage unit
Go the extra mile and get set up with a storage unit. This is a service a real estate professional can start marketing immediately and goes a long way with attracting the right clients. You'll likely receive better offers for your home, if it isn't cluttered. As a homeowner you can start using your storage unit to promote the quick sale of your home but may end up keeping it for years to come.
StorageVille provides temperature-controlled storage unit rental facilities, cube van rentals, and packing and moving supplies. You may also be interested in our "ways to reduce stress when moving" article. Contact us today to discuss your needs and arrange the next step for selling your home.