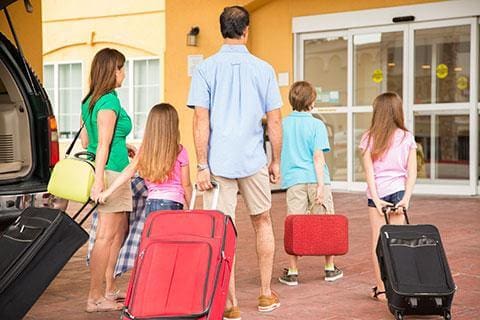 Whether you're completing home renovations and need a place to stash your extra stuff, or you're having a new home built for you, a storage unit from StorageVille can help take the stress out of the process. We've compiled a list of ways storage units benefits during home renovations or home building.
Stash your stuff during home renovations
Temporarily relocate during home renovations, if possible
If you're just having a single room in your home renovated, you can probably stay in your home with little to no issues. But things get harder when you're having several rooms renovated – particularly bathrooms, kitchens, and living areas – all the areas that are used most frequently.
Why is it difficult to live in the home during home renovations?
If you are living at home during an extensive renovation, the process will take longer than if the house were vacant during the project. Your contractors will not be able to work as long of hours as they could because they may have to leave when you get home. As well, your home simply will not be as pleasant to live in in the interim. It's a lose-lose situation; no one wants to live in a construction site!
What can I do if I can't temporarily relocate during home renovations
However, you may wonder what you should do with your stuff if you relocate to a temporary residence like a hotel or other such area. It's usually not a good idea to store it at home, because you may not have room and your belongings could be in the way of renovations taking place, or worse, risk being damaged. But if you store your stuff with StorageVille, you can make sure everything is easily accessible – and ready to be moved back in once the renovation is complete.
Protect your belongings and live a more convenient life during your home renovations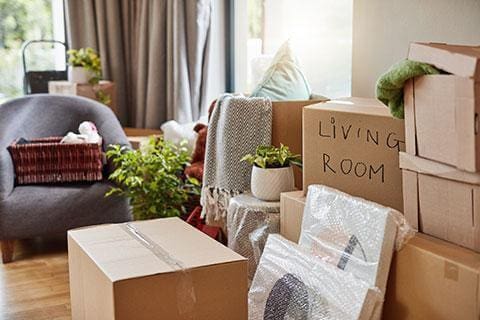 Can't relocate during a renovation? A storage unit from Storageville can still be very helpful. You can store extra furniture and stuff in your storage unit – and avoid stashing it in other rooms like basements, living areas, and other such spaces. This way, you don't need to worry about moving everything in and out of a room, potentially multiple times, so that the space is accessible for renovations to be done.
Storage units help can help restore the home's comfort during home renovations
Storing all your stuff in different rooms of your house can block you from doing day-to-day tasks and make your home environment less comfortable. If you're having your living room redone, for example, you may need to jam your couches and furniture into bedroom areas – which is not convenient for anyone.
But with a storage unit, you can store all your stuff off-site, and bring it back when your renovations are done, and it's time to move everything back into your home. This protects your belongings and helps you live a more convenient life during your home renovation.
You can streamline the process of moving into a new home
If you're having a home built instead of renovated an existing one, a storage unit from Storageville is still a great option! You can store most of your stuff in your storage unit, and ensure that it's packed up and ready to go when your new home is built, and you're ready to move in.
Storage units help with home staging
If you're selling your home during the transition into your new home, a storage unit can also help with staging your home. Moving extra furniture, personal possessions, and storage boxes from your home to a storage unit reduces clutter in your home – which can make it seem more spacious and easier to sell.
Storage units make moving streamlined
Finally, packing up your items before you move into a new home helps ensure that the moving process goes off without a hitch. You can simply head to your storage unit, pick up your boxes, and drop them off at your new home. Most of your belongings will already be packed and ready to go, minimizing the stress of moving. To add to the convenience of the moving process, we offer free cube van rentals for move-ins and 50% cube van rentals during move-outs.
Having a new home built or renovating your home? Get a storage unit today!
Temperature-controlled, secure storage from Storageville is a great way to protect your stuff during extensive renovations, or when you're having a new home built. So, don't wait. Contact us now to learn more about our available units, sizing, pricing, and further details.