Storage units come in handy for a variety of reasons. Whether you're moving, home staging, travelling for a longer time, downsizing, or simply require some extra space for the short term, a storage facility can be a great asset. And there are many options to choose from, but does the location matter? Do you really need that "storage unit near me?"
"Need" might be a strong word for some, but there are some major benefits to renting a storage unit near you. Here are the top reasons why you might want to rent storage near yourself.
When your storage unit is nearby your items are always easily accessible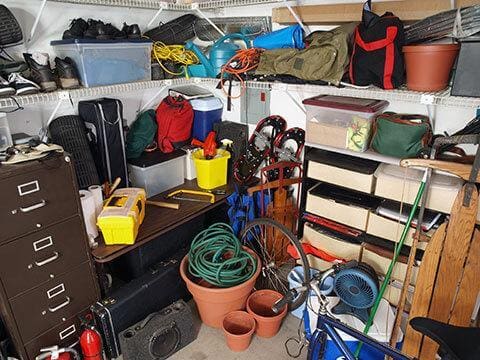 Think of the items you need to put into a storage unit. Are they the kinds of trinkets you can't throw away, but also don't need around the house? Then you can choose a storage unit even in a different city, and it will not inconvenience you.
The problem comes when we consider those items that you do need throughout the year, just not all the time. Instead of letting them take up space in your home, a nearby storage facility can solve your problem by getting the items out of your home but keeping them easily accessible to you. When you do need them, you don't have to drive across Winnipeg to pick them up.
For instance, let's say you have loads of big winter jackets you don't need at your home all time. Since your closet can use a break, Winnipeg self-storage locations are ideal for quick drop-off and pick-up of these seasonal clothing items.
It's a great option for your recreational items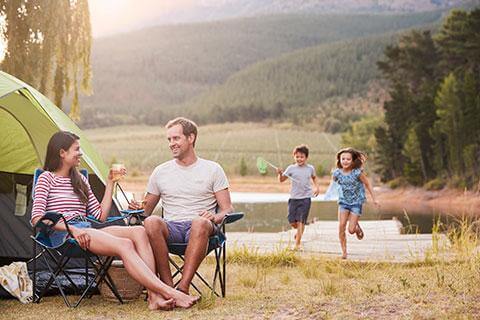 You also might have some items that you don't need at home at all, but you do need them for hobbies or seasonal activities. If you fish, like to go camping or have lots of sporting equipment, you potentially have a lot of items taking up space in your home that don't contribute directly to your comfort or get daily use.
With a "storage unit near me", that's not a problem. Your items stay secure and accessible when you need them, and you don't trip over them every time you look for something around the house. You can pick up your gear on the way out of the city for your next camping trip!
It's an especially great move if your home is already filled with additional accessories like children's toys, dedicated workspaces, or pet accoutrements. If you also don't have a home with loads of generous space, such recreational equipment around your house can become a nuisance very fast.
You don't need to worry about where to store extra vehicles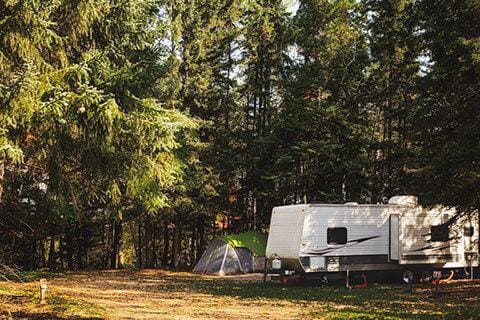 If you have a boat, camper, RV, ATV, or a collector's vehicle, a local storage facility gives you a place to park it off your property, keep it safe and always accessible. There might be nothing worse than forgetting something at home when loading up for the weekend and your location outside the perimeter is miles and 45 minutes from home. You can save yourself a future headache or frustration of time lost by storing your extra vehicles at our locations and plan ahead.
Outdoor storage facilities are an excellent choice for this need. You likely only take out your boat a few times a year – the rest of the time it takes up space in your yard, garage, or driveway.
For even bigger vehicles like an RV, parking it in front of your home isn't the most ideal solution, either. In some situations, where you park your RV on the street might be frowned upon or in violation of City of Winnipeg bylaws.
Why choose StorageVille?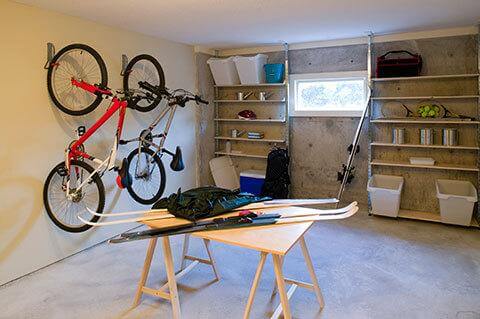 We're glad you asked! Here are the top ten reasons to choose StorageVille when renting a self-storage unit in Winnipeg!
We offer self-storage units near you. Our two highly accessible and convenient locations on major Winnipeg roads – 830 Waverley Street and 123 Reenders Drive – means you don't need to drive out to the perimeter, or further, to access your storage unit
Temperature-controlled storage which is highly recommended if you need to store items that you would normally keep inside your house.
Gate access hours that are very convenient. They allow you to access your items from 6:00 am to 11:00 pm, seven days a week, 365 days a year. As well, if needed, extended hours can be accommodated – just talk to our team first.
Clean and secure storage facilities, as we take pride in our business and we want you to have peace-of-mind that your belongings are safe while in self-storage.
Our staff are not only friendly – they are experts in storage solutions and can recommend helpful tips when it comes to decluttering, moving, packing, etc. We've even written a mini-series about how storage units can help with all of life's events.
Our self-storage units can be rented for any length of time – from a single month to many years. Best of all your length of stay is month to month and is flexible and you choose how long you need the unit.
Free 16-foot-long enclosed cube van offer for your move in… and 50% off cube van rentals when you decide to vacate.
Our self-storage has a wide range of applications from personal use to a variety of businesses, like tradespeople, sales teams, office managers, etc., students, and of course, outdoor storage.
We have moving supplies and we can also rent you moving equipment at each of our locations.
We care about our customers and, often, but not always, individuals can require self-storage during a time of need or due to a life event. We are here to help and sometimes even though, what we do is "storage" it can feel like a burden has been lifted – especially, if you're in a tight situation.
So, to recap – you can get self-storage near you, with all these added benefits and additional assistance – bundled at a rate as competitive as the other guys… so what are you waiting for?!
StorageVille has self-storage units near you in Winnipeg!
If you're in the Winnipeg area and are looking for self-storage locations, outdoor storage for your RV, campers, or trailers, or any types of storage units near you, we at StorageVille can help!
Request a quote online today to get started, and let's see what type of storage unit best suits your needs.