It's a fact of life – sometimes you need more space! Whether you need space for a growing small business, because you're moving, selling or renovating your home, or just because – unplanned events in your life require it – we're here to solve your storage needs. For most, the storage unit pricing will be an important aspect of the decision of where to rent. However, the price isn't everything – and being experts in storage units – we want to pass along these tips to help you find the ideal solution for your storage needs.
Storage unit pricing – rental fee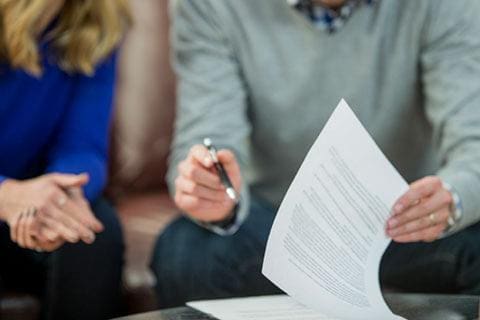 While price isn't everything, it is an important aspect of any decision for most. When conducting research, ask about pricing structures, rental fee, and payment options. The rental fee for your storage unit will depend on the size of the storage unit you rent. It may be worth asking about discounts for longer-term stays or prepayment. Finally, make sure you know the date payments are required for.
For example, at StorageVille, we only collect rental fees twelve times per year (as a monthly fee). Other storage unit facilities may collect bi-weekly, semi-monthly, or even weekly. Knowing the fee collection cycle can lead to savings.
Storage unit pricing – administrative fee or hidden fee
Always ask if there are any administrative fees while inquiring about storage unit pricing. Some storage unit facilities will charge an additional fee like this to cover the paperwork required to set up your account. We are proud to let you know StorageVille does not charge any administrative or hidden fees. The price you see is the price you receive.
Storage unit pricing – late fee
Before you decide to rent, find out what the late fee may be in the unlikely event that your payment is late. In some situations, these fees are rather high and costly. Instead of incurring late fees – we take away the risk by offering pre-authorized credit card payments. When you rent a storage unit from StorageVille, we simply put your credit card information on file and bill occurs automatically.
Factor transportation costs into storage unit pricing equation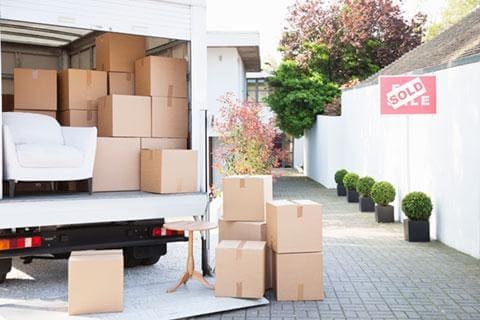 The
location of the storage unit facility
you select can help reduce costs. You will need to transport your belongings to the storage unit and then back to your location when you're finished renting. If you're using your own vehicle to haul with, at a minimum, the cost of gas should be included.
If you are need of a larger vehicle for transportation – we offer our cube vans for FREE for up to four hours during move-ins. This can help you reduce the transportation costs – and the hassle of renting transportation elsewhere. Along with our offer for move-ins, you can rent our cube vans at 50% off for move-outs. When using our cube vans, you'll need to make a couple of decisions around insurance for the vehicle. Also, any gas you use will need to be replaced – but that's it! We also allow for online booking of our cube vans.
Should you choose to use another mode of rental transportation you will need to factor in the cost of the rental, additional fees, gas, insurance rates, and other potential shop rates applied. Be sure to ask for all these details up front to avoid surprises!
Does the storage unit pricing you received include insurance?
We strongly recommend you get insurance for your stored items while they are in a storage unit. Check with your insurance broker to see if your home or apartment insurance extends to your belongings when they are stored. If your insurance doesn't cover you, ask your broker to outline options to protect you during this period. Your insurance broker is your best method of protecting your assets. While we highly encourage all individuals storing with us to have insurance, StorageVille does not offer storage unit insurance.
In fact, some storage unit facilities require you to have your stored items insured while in their facility whether you have your own insurance or not. No doubly, this leads to a higher storage unit rental price.
Beside storage unit pricing – what else do you value?
The storage unit price will be a factor for most individuals shopping around for a storage unit. However, before you select a facility, make sure you ask yourself other things you may value, besides price.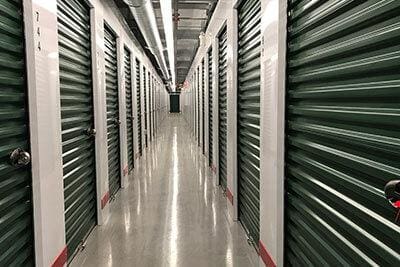 Our storage unit facility staff are knowledgeable, friendly and want to ensure you receive the help you need. In many situations, you will require a storage unit due to an unexpected life event or because you are moving. These situations are often stressful in nature and sometimes come up with little to no notice. Our team strives to deliver customer service you can count on.
When you're moving your belongings from your home, you may be concerned about what type of environment you're moving them into. At StorageVille, we are proud of the cleanliness of our facilities. From the moment you step onto our grounds, through the main office, cube vans and the storage unit lockers themselves – each area is spotless and immaculate. We truly care about our appearance and it shows!
To say we take storage unit security seriously is an understatement. We have several features in place to prevent issues at our facilities. Outside, our grounds are well lit, have 24-hour surveillance cameras, high-security fencing around the entire perimeter, and the entrance gate is only accessible via your personal passcode. Inside, all our storage units are individually alarmed and centrally monitored and a high-security disc lock physically protects your storage unit from intruders accessing it.
When removing your belongings from your home and placing them into a storage unit they can be affected by the elements – humidity, temperature changes, etc. At StorageVille we offer temperature-controlled storage units which allow for your stored items to be contained in a climate like your home. Using this type of storage unit will prevent damage from temperature fluctuation and other weather-related elements. If your belongings are precious or fragile – ask us about temperature-controlled storage unit options.
As you can see – the price of a storage unit rental isn't the only factor you should consider when selecting a facility. At StorageVille, we take pride in helping all of our customers and can accommodate many special requests. We're here to solve your storage needs! To learn more about our storage unit pricing, please contact either of our locations. Contact 830 Waverley Street at 204.272.4533 or 123 Reenders Drive at 204.272.4687. If you're interested in receiving a quote – use our online Request a Quote feature for a quick response.