Are you interested in taking part and bidding in our storage unit auctions in Winnipeg? At StorageVille, we auction off quite a few storage units each year, and you may be able to "strike gold" and find some valuable, unique items that you can resell or keep. There is no limit to what you might find – so read on to learn more about storage auctions at StorageVille.
What is a storage unit auction?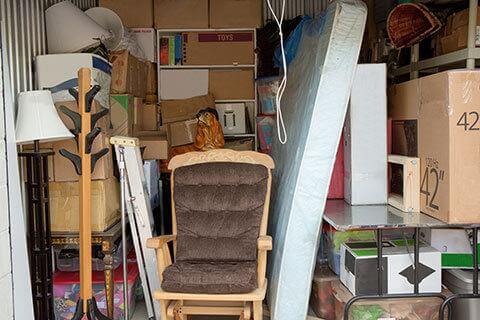 Unfortunately, there are some situations where some of our customers are unable to pay for their locker rental. Before we even get close to freeing up their locker for auction, we take numerous measures to avoid auctioning their goods. By law, we cannot auction any items before 90 days. And in most cases, we spend months before the 90-day period is up to work with the customer. Including notifications in the newspaper, registered mail and direct contact. However personal circumstances as such and for whatever reasons, lockers do get abandoned.
Why does a storage unit auction happen?
While we cannot comment on the specific reasons why an individual may abandon a storage unit full of their belonging – we'll chalk it up to "life happens". However, once a storage unit has been abandoned and after several notices have been sent to the contact person the storage facility must do something about it. Going through a storage unit and cleaning it out is time-consuming and will cost us time and money. There can be items of value in a storage unit, but for an employee to review, sort, and sell each item separately is too time-consuming. So, StorageVille uses storage unit auctions instead to clear out the unit.
How do StorageVille storage unit auctions work?
In this type of auction, bidders can look at the contents of a storage unit virtually (they can't go into the unit) through videos and photos. Then they will place a bid for all the items in the unit. Whoever bids the highest wins and gains legal ownership of the items. The storage unit auctions are listed on our website and allow you to partake from the comfort of your computer or mobile device. It's just that simple!
Visit our storage auctions page to see our upcoming auctions. If there are no upcoming auctions, be sure to check back often. Alternatively, sign up for notifications via email when new auctions come to market.
Why are the storage unit auctions online?
We used to do storage unit auctions at our facilities in Winnipeg – but we often had to cancel events due to inclement weather or wait months for enough storage units to be available for an in-person auction. There is also a question of security having the public enter our storage unit facility for no other reason than to participate in the auction.
That's why, and for several other reasons, like convenience, popularity, etc., we've switched to an internet-based auction method for our storage unit auctions.
What might I find in a storage unit auction?
While we can't guarantee what you'll find in a storage unit you won in an auction here are a few items that are commonly stored at StorageVille. We've seen all of these items obtained through a successful storage unit auction winning bid. But, again, it's the luck of the draw.
Appliances – From small appliances like toasters and fans to refrigerators and stoves, it is common to find appliances in storage units.
Furniture – Couches, chairs, kitchen sets, and more are commonly stored in storage units.
Antiques & Collectables – These are particularly common in indoor, temperature-controlled units.
Electronics – Electronics like computers, speakers, record players, TVs, gaming consoles and other such modern and vintage electronics are common sights at storage auctions.
Tools & hobby materials – From power tools to wrench sets, and even large tools like shop cranes or drill presses, you can often find valuable tools stored in Winnipeg storage units. Hobby materials and music equipment are also found fairly regularly.
… and more "out there" items – You may find some strange things while bidding on storage units in Winnipeg! You can take a look at this article for a few… unique items that have been found in storage units across the world. So much so, storage unit auctions and the items found in the auctions have resulted in TV shows, like Auction Hunters or Storage Wars Canada, with a passionate fan base and following.
Are Storage Unit Auctions Worth it?
Like all auctions, there is no set value to the items in a storage locker and the bidding determines it's cost but not it's value. As well, many items can be boxed and will be bid on unseen. The value of items may go above or below expectations and the auction determines what the cost is, not the value of the items. It is up to the bidders to determine if the items are worth their bid.
What happens after you win a storage unit auction?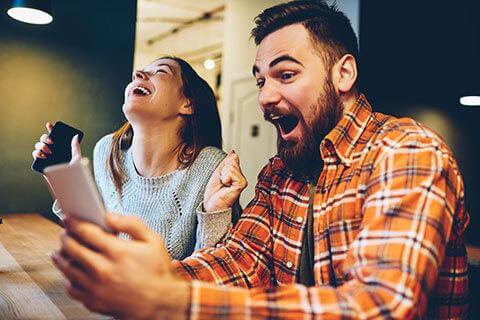 If your bid is the winner of a storage unit auction, you'll receive an email from our auction software notifying you of the win! To claim your winnings, you'll need to access your account and proceed through the checkout steps to pay the auction fee. You'll receive another email with a confirmation number and directions to the StorageVille location. Please bring your confirmation number so we can identify and validate that you're the winner.
Upon arriving at StorageVIlle to claim the unit you won, you'll need to pay the bid price in full. Depending on the size of the storage unit, you'll also be required to cover a deposit – $200 for units under 10×25 and $500 for units above that size. The deposit will be returned to you once you've emptied and cleaned the unit. We allow you two days to collect your newly found belongings and empty the unit.
Participate in our online storage unit auctions and see what you might find!
Not every storage unit is a gold mine, but they're all an adventure! So, if you're intrigued about the process, or are simply just curious, we invite you to visit our storage unit auctions page, find a storage unit you want to bid on and join in on the auction!
If you have any questions about our storage unit auction process, please contact our office via our website.